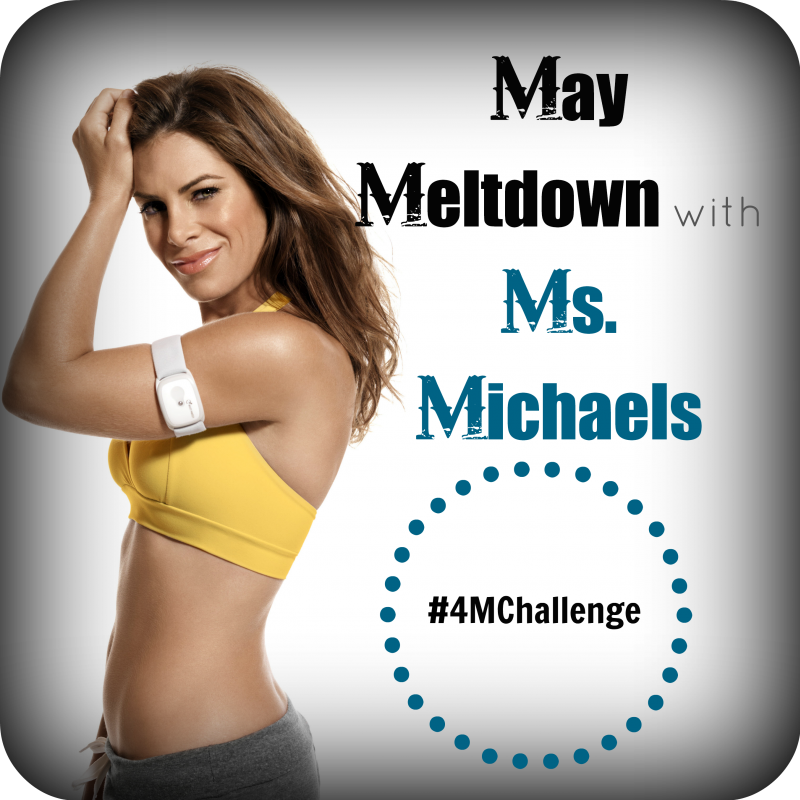 My blog friend
Kyra
along with a few others have organized a "
4MChallenge- M

ay

M

eltdown with

M

s.

M

ichaels
" for the month of May.
Basically, you do some sort of Jillian Michael's Workout every day during May. I can handle Jillian's workouts and did it previously and saw some results.
Now, weekends are pretty hard for me since we're usually on the road traveling somewhere but I have committed to doing it every day that I can.
This morning, I set the alarm for 5 am, got up and did my workout and felt great for the rest of the day. It's a pretty busy time in school so evenings have been really hard. I'm not a morning person but I did it and I think I can continue. I really want to tone up and drop a few more pounds.
I'm also going to attempt this...
JOIN ME!!!